Oh Canada, what a year!  As Canadians, we celebrated our 150th birthday and as Guelphites our 190th.   Special events were held throughout Guelph to celebrate and commemorate this special birthday. Businesses and residents alike showed great pride for their city and their country with flags, decorations and special events throughout the summer.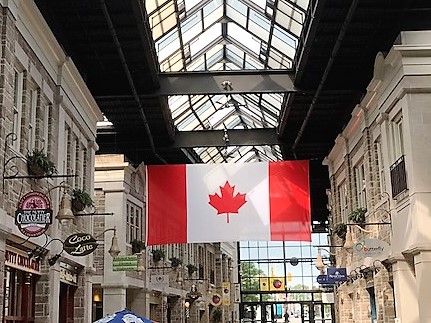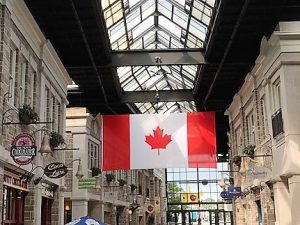 All Decked out for Canada Day.
At Old Quebec Street we are pleased to support the community and special charities.  Our beautiful building was the host venue of many notable events in 2017.  The list of events included Ed Video's Brewhaha, Bracelet of Hope's World Aids Gala, eMerge's, Electric Car Show and the Alzheimer's Walk just to name a few. All very important events that bring awareness to their cause and benefit the community, the environment and health conditions worldwide.
    2017 World Aids Gala
Did you know that the very popular retailer, Buck or Two Plus joined us at Old Quebec Street Shoppes in 2017! They have been a most welcome addition to Downtown Guelph supplying everything from soup to nuts…literally. Drop by today to meet Deborah and her friendly staff.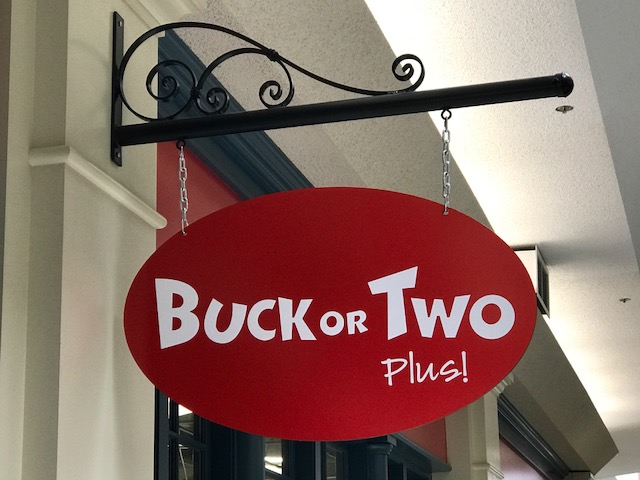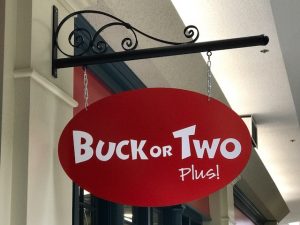 2017 was the premiere of our Christmas Village Market.  We trust you and your family had a chance to attend.  Vendors, shoppers and the media all had so many nice things to say about the market, we thank you for the support and kind words.  Planning has already commenced for the Christmas Village Market for next year!  This Christmas event is expected to be the start of a lovely Downtown Guelph tradition. A fun-filled outing and experience for the entire family to visit, shop, eat and be entertained.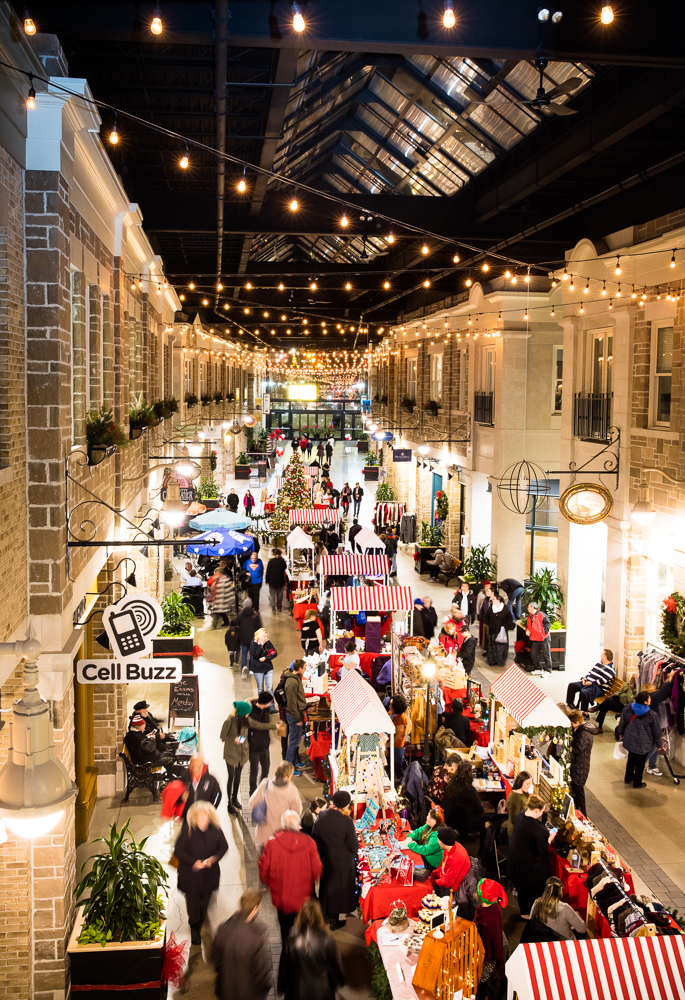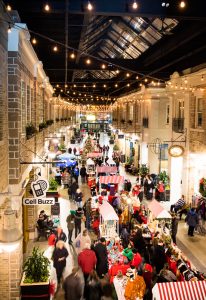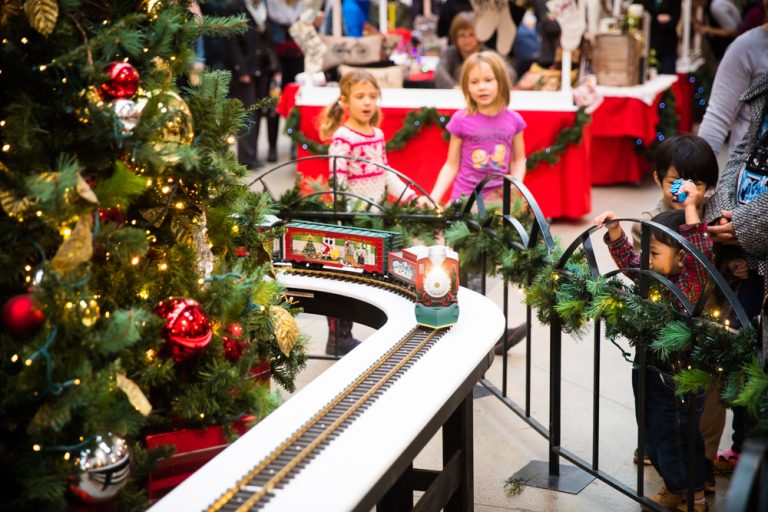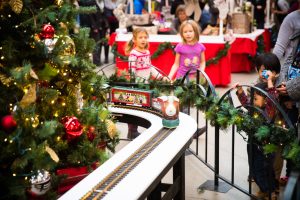 On that note, we would like to wish you all a very Merry Christmas and a prosperous and healthy 2018. As we look forward to the New Year and all of the exciting projects and events we have planned, 2018 promises to be outstanding. Stay tuned……
2017 Christmas Village Market