The Dragon's Free Comic Book Day
Visit The Dragon at Old Quebec Street Shoppes for Free Comic Book Day! The Dragon is a specialty comics, games and magna store located in downtown Guelph since 1998 and recipient of the Will Eisner Spirit of Comics Retailing Award.  This event is held around the world for Comic Book enthusiasts young and old! Join The Dragon on Saturday, May 6th from 9:00am – 6:00pm for Free Comic Book Day and other special surprises! Connect with The Dragon here.
Promise Walk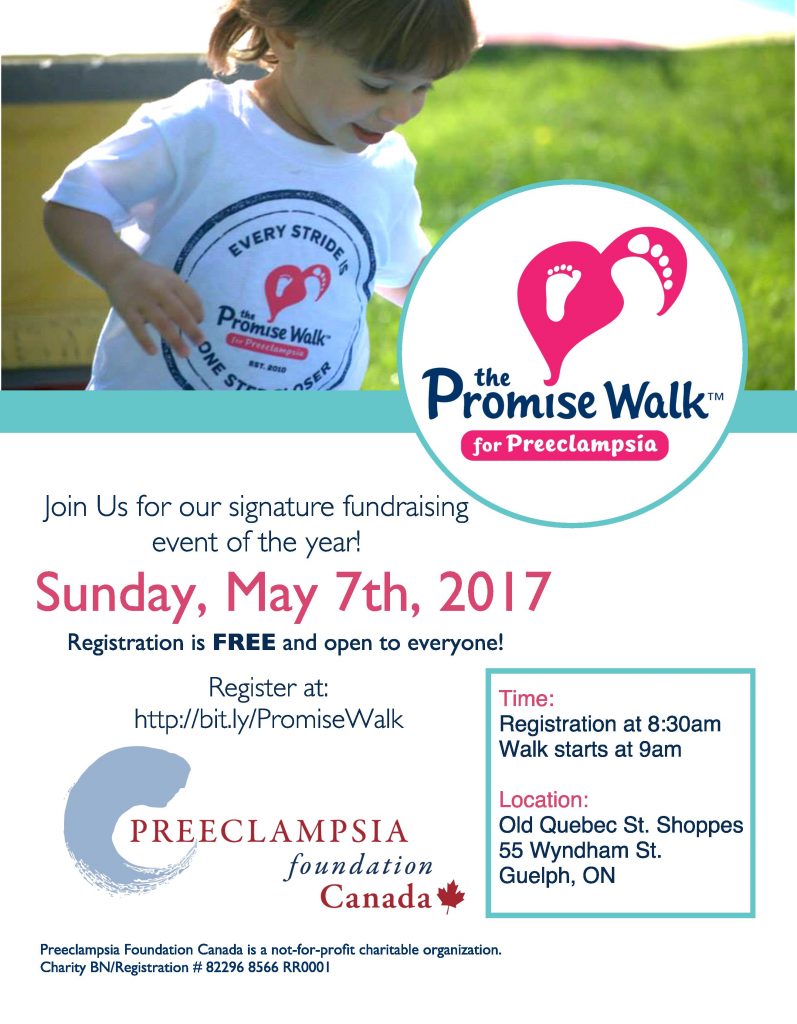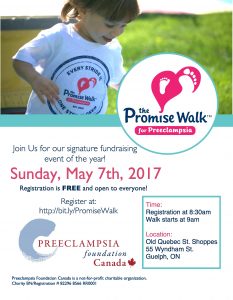 Join us for the first annual Promise Walk for Preeclampsia in support of Preeclampsia Foundation Canada! Registration is FREE and is open to the whole family! Cleo the Clown will be on hand for face painting and there will be more activities for the kids to enjoy! The event is located inside the Old Quebec Street Shoppes so no need to worry about weather conditions. Come join us to participate, connect with other Preeclampsia and HELLP Syndrome survivors and make real strides towards ending Preeclampsia. Preeclampsia affects 5-8% of all pregnancies and approximately 10 million mothers will develop preeclampsia across the world each year, yet according to the World Health Organization (WHO), preeclampsia is one of the least funded areas of research. We need your help to realize our vision of a world where preeclampsia no longer threatens the lives of mothers and babies. Sunday May 7th – Register here.