Meet NEW independent business owner, Mesbah Karimi of Black and White Barbers in Old Quebec Street. Mesbah has worked at Black and White  Barbers for 7 years until just recently he bought the business and became the owner!
Mesbah's entrepreneurial spirit was evident when he left his home in Iran in 2006 to start a new life in Canada, Guelph to be specific. Mesbah discovered an interest and talent in men's hair styling. After years of training , this interest led him to the Ontario Trade College which he graduated from and started work at Black and White Barbers, a chic styled barber shop in downtown Guelph.
Walk-in customers are welcome, no appointment necessary. Specializing in a hot towel and soap shave, a fade or trim keeps the regular clients coming back. A haircut starts at $22.00 with special discounts for students and seniors on Tuesdays. Black and White Barbers stocks the American Crew products to keep you looking good as well as other grooming products.
Getting your hair cut feels good and it also looks good. On top of that, it can be a nice way to treat yourself. A good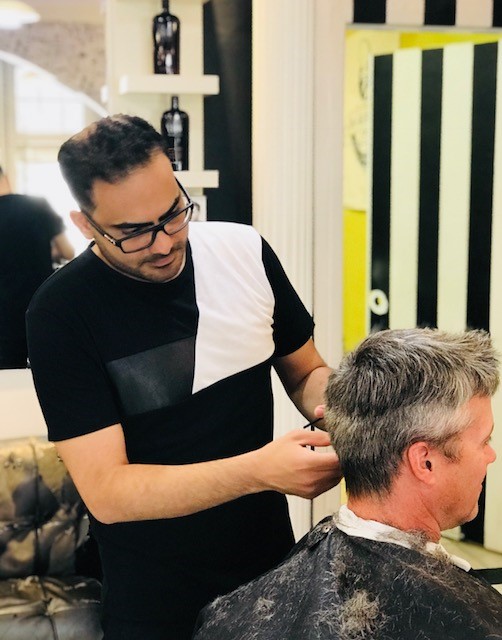 haircut can bring untold benefits. When asked why Mesbah enjoys what he does he replies that it makes him happy to see a client walk out of the barbershop looking good and feeling good.
Whether you are getting ready to go back to school or need to freshen up your style as we head into fall, now is the time to freshen up your look.  Be sure to stop in and say hello to Mesbah and wish him congratulations on his new business the next time you are nearby.