As September approaches we prepare for change. This includes getting ready for back to school, back to routine and back to wearing socks and shoes! We are reminded of all the wonderful Shoppes in Old Quebec Street that are your quick and easy "go to" for picking up needed supplies this Fall.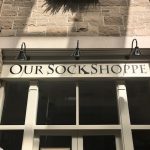 Our Sock Shoppe – Socks that are fun, funky, fashionable and even therapeutic can be found at Our Sock Shoppe. Listen to your inner fashionista and get yourself the hottest new fashion accessory, SOCKS! Our Sock Shoppe has a complete line of socks to appeal to everyone's style and so much more. Visit Our Sock Shoppe today and pick out a pair or two of happy socks.
Edge Opticians –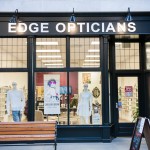 Starting school with the proper eyewear is not only important but essential for your child's learning. Be sure to book an appointment with Edge Optician's Optometrist first to check for any changes in prescription. Then choose from a wide selection of designer, every day and of course kid friendly frames such as Nano. The kid friendly frames are built specifically for your child's lifestyle. They are durable, flexible and stand up to most wear and tear of an active child. Contact Edge Optician here for more information.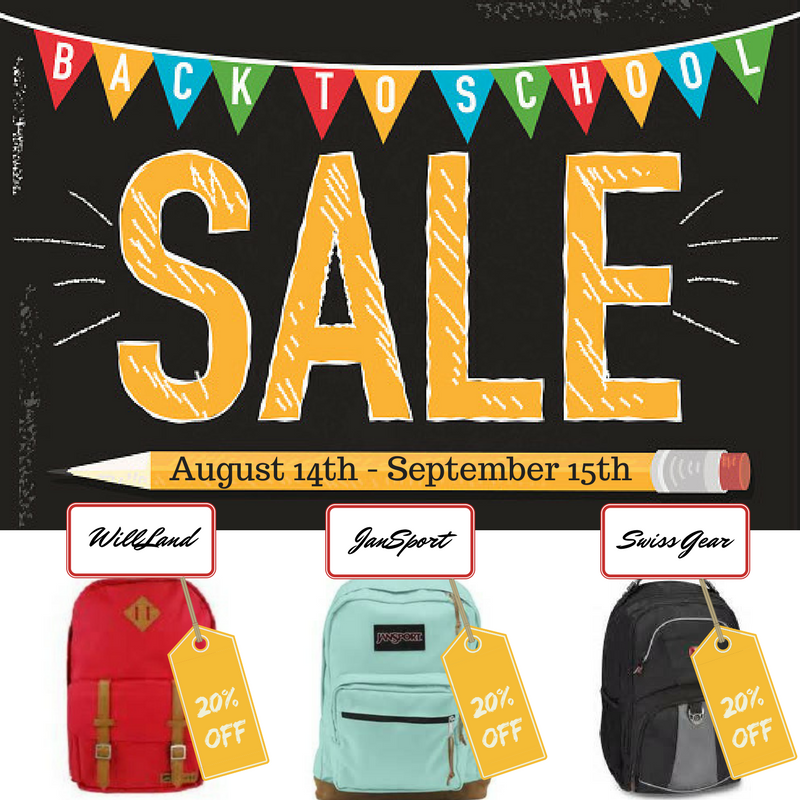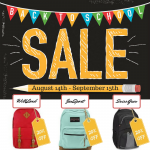 Modern Tourist – Your child's back pack should not only be well made and durable but it should be fun and fashionable. There's a variety of styles and colours to choose from and right now you save 20% until September 15th!  Modern Tourist has JanSport starting at $29.99, WillLand from $34.99 and Swiss Gear beginning at $35.99. All backpacks come with a warranty.  Shop today in person or online here.
Buck or Two Plus – Opening September 28th, we are excited to welcome Buck or Two Plus to Old Quebec Street Shoppes, downtown Guelph! You will find everything you need here in this newly expanded space. Lunch containers, binders, books, pens, labels, organizers, you name it, they've got it. Don't miss out on the Opening Day full of surprises and specials.