Continuing our series, Meet the Owner, we are pleased to introduce Elena Klotz, Registered Optician of Edge Opticians.
Elena has been an optician since 1997, however her journey in the optical industry began long before that.  A third generation eye care professional, Elena's grandfather, Charles Beckwitt, was a jeweler who began by making eyeglass frames. He was literally "grandfathered" into the profession of optometry when it began.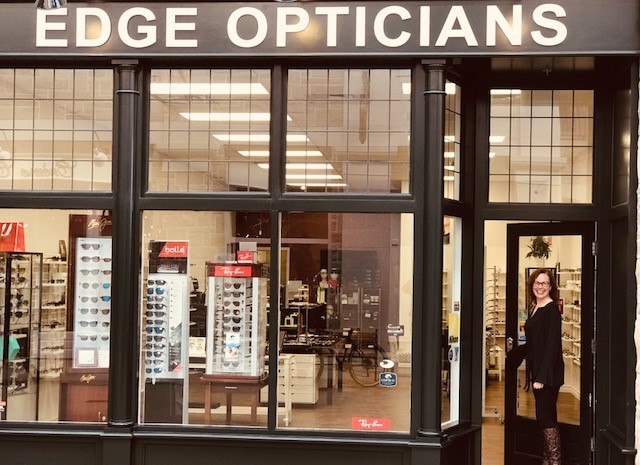 Elena owns and operates Edge Opticians with her son Simon.  They believe in listening to clients and offering caring, well informed advice to ensure an exemplary experience.
Elena is continually updating her technical knowledge and will patiently answer any questions you may have.  Finding the perfect frame for everyone and making sure it fits well, is flattering and works best with their prescription, is her goal. She also loves to keep an "eye" on fashion trends. Curating Edge's unique and varied collection is a fun part of Elena's job.
The newest addition to Edge's inventory of designer and classic frames is iGreen, a revolutionary product in the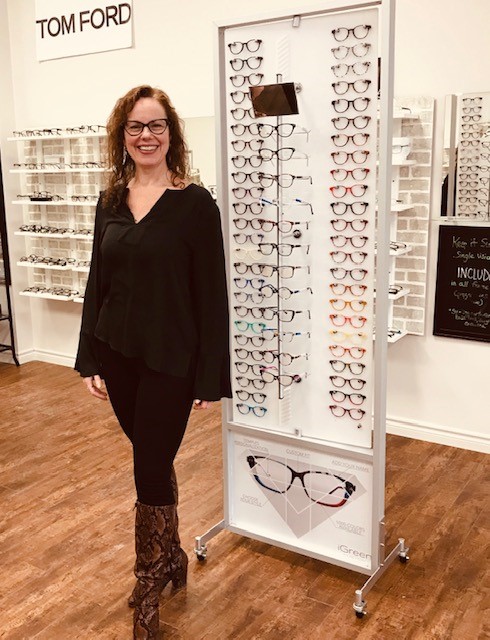 eyewear industry.  iGreen eyewear is the result of combining years of research and development in order to produce technologically superior frames while being friendly to our environment.  The iGreen frames are available in over 100 colours and 3 different sizes!  Check out this innovative eyewear here
While this independent business owner is kept busy with Edge Optician, Elena makes a point to fit in visits to the gym in her spare time and enjoys all kinds of dancing.  Come and visit Elena at Edge Optician or contact them through their website here.