Meet Jodie from Peggy's.  She wears many hats but officially she is the Regional Manager.  You will often see Jodie hustling in and out of the store transferring inventory from one location to another.  Peggy's has 3 locations across Southern Ontario (Milton, Oakville and Guelph at Old Quebec Street Shoppes.
Jodie's Mother-In-Law originated the business in 1968.  They just celebrated their 51st Anniversary last week! That is quite a milestone especially in the changeable retail business.
When Jodie isn't at Peggy's she loves to spend time at her cottage up north and enjoys cuddling with her new dog that she adopted last year as a puppy.
Peggy's Distinctive Ladies Fashions provides a unique mix of contemporary women's wear to accommodate your travel, business and special occasion needs.  Their broad range of designer names and fabulous casual wear coordinates make Peggy's the perfect destination for women who want to complement their existing wardrobes with exciting a new seasonal pieces.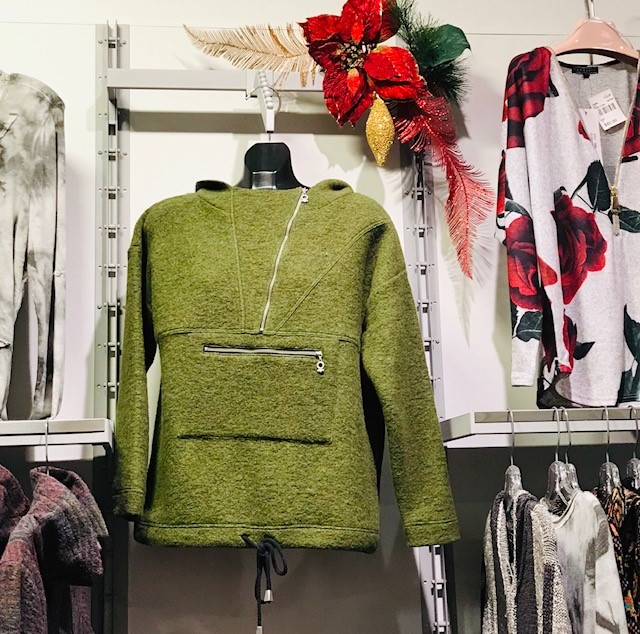 Peggy's goal has been to create a relaxed retail atmosphere where the emphasis is on outstanding customer service.  This level of customer service is a rarity in the retail environment of today.  They even send Happy Birthday wishes to their regular clientele.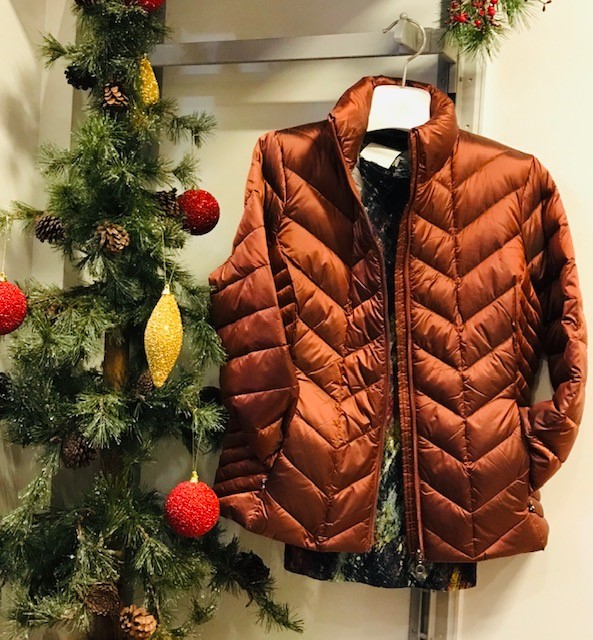 Drop by Peggy's soon and say, hello to Jodie, Brenda, Diane and Mona.  They will be sure to provide you with attentive and professional service. Or visit them online here.