As Guelph enters a new era of growth, Old Quebec Street's goal is to create an urban village that will truly represent the Royal City—right in the historic heart of downtown. Part of our vision for the future is to attract exceptional tenants who will collaborate with us on this project.
Old Quebec Street already creates a unique atmosphere for visitors, evoking European-style city markets such as Covent Garden with its architecture. To continue delivering an equally unique shopping experience, the team at Old Quebec Street is always looking for future tenants who will add to this atmosphere. Are you interested in being one of them?
Old Quebec Street is an ideal location for a wide variety of business types, such as:
High-end retail stores

Restaurants and coffee shops

Business offices

Doctor's offices and medical centres
With its central location in downtown Guelph, Old Quebec Street is easily accessible from a number of directions and a convenient stop for anyone passing through the area. Visit our contact page for more information on directions and parking.
The ground floor of Old Quebec Street connects St. George's Square with the lower level of the Sleeman Centre. As a central concourse and pedestrian walkway through downtown Guelph, this space is perfect for high-end retail stores and restaurants looking to establish themselves in the city. Stores like Crème Couture have already had great success!
For a full list of current retail tenants, visit our Retail page.
The upper level of Old Quebec Street serves as the office space for a number of organizations, including not-for-profits, a law office, a property management firm and others. If you're looking to find a central location for your business' office, there's no better place!
For a full list of current commercial tenants, visit our Offices page.
The upper level of Old Quebec Street is home to a number of offices belonging to doctors, dentists, and medical centres, making it one of the largest healthcare hubs in the city. Opening an office in Old Quebec Street is a great way to provide a more accessible location to your clients, along with added amenities.
For a full list of current medical tenants, visit our Medical page.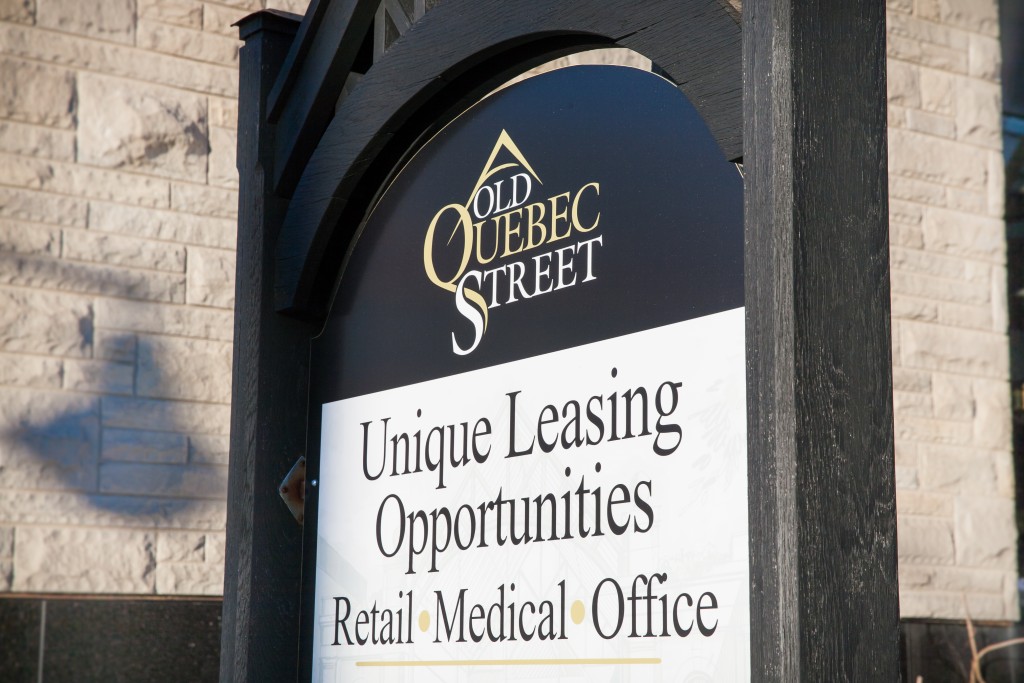 Please fill out the form below to get in touch: